Teams and Walkers
Select a Team:
2017 Derby Squash Pros & Notables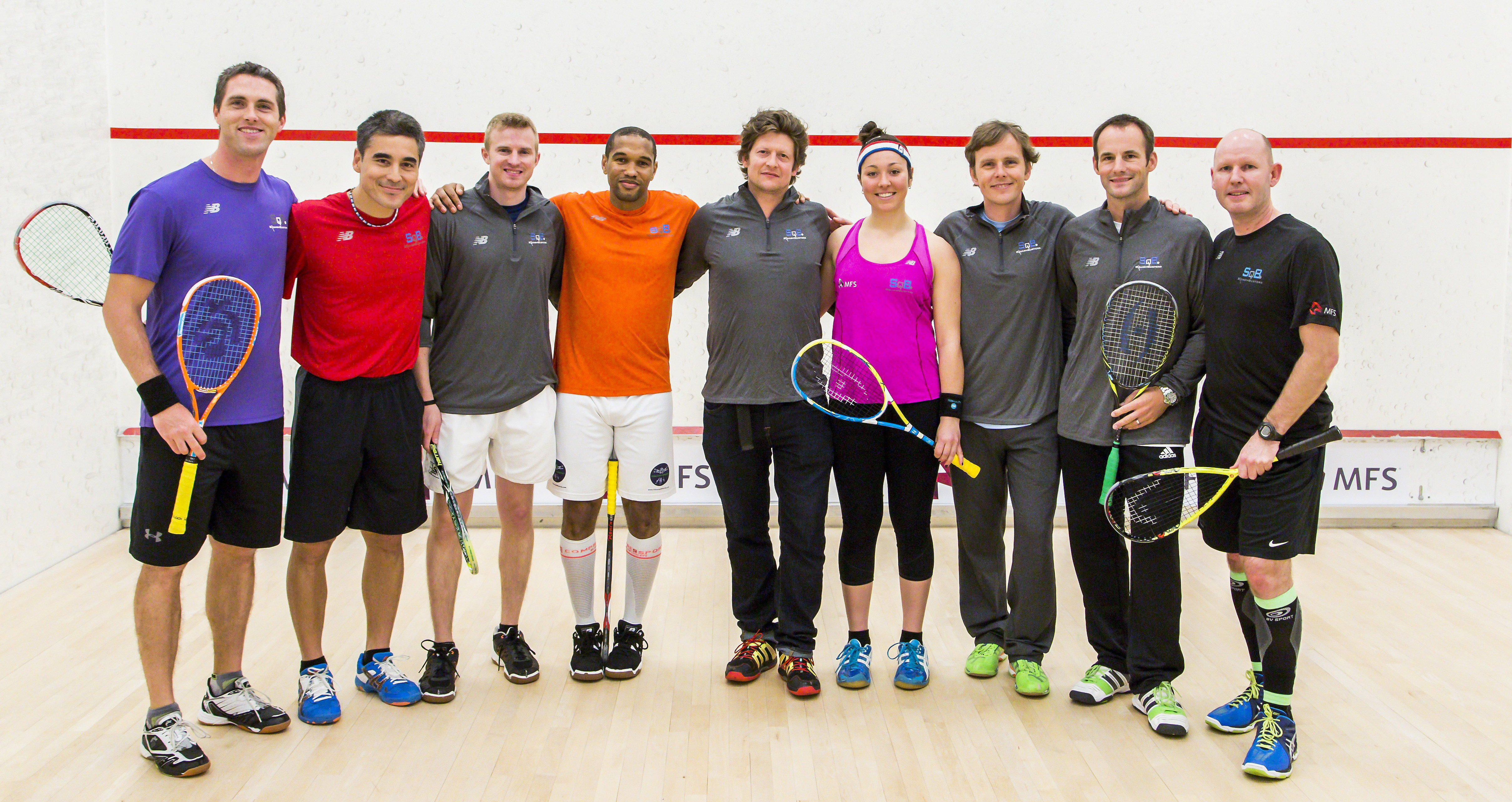 OLIVIA BLATCHFORD

Olivia Blatchford, 24, is the second highest ranked American in the world, behind Amanda Sobhy who she is graciously replacing in this year's Derby due to Amanda's recovery from a snapped Achilles tendon in March. A native New Yorker, Olivia was a top ranked player all the way through her junior career and gained international prominence in 2007 when she won the British Open U15 division.

She joined the PSA World Tour after high school in 2006 and won her first Tour title in 2010 at the SRC Open in Connecticut in May 2010. Her first Tour 15 crown came at the 2014 Abierto Mexicano de Raquetas in Mexico where she stunned a much higher ranked Siyoli Waters of South Africa in the final. Her first title in Europe, and her fifth overall, was won at the Paderborn Open in 2015 where she played to her number one seed ranking.

The diminutive dynamo reached her career best world ranking to date at no. 19 this past April 2017. Her hobbies include reading, writing, yoga, travel, fashion, and coffee. Olivia now splits her time between the USA and Scotland where she is a major fan of the St. Johnstone Football Club.


CLIVE CALDWELL

Canadian Clive Caldwell is a founding father of the professional game of squash. The Toronto native turned pro immediately after high school and rose through the North American hardball ranks to become one of the most successful players of his generation. A leader of pro squash both on and off court, Clive was greatly responsible for the commercial success of hardball squash thru the 80's and into the early 90's. The tall right-hander won two World Hardball Singles Championships, one World Doubles Championship with Boston Legend Mo Khan, and 33 WPSA Tour events, including two Boston Opens. Clive and longtime doubles partner John Nimick won two major WPSA doubles titles together as well as two World Doubles age-category titles. Clive is the CEO and Founder of the Cambridge Group of Clubs, Toronto's foremost health and fitness organization, and serves as Chairman of Urban Squash Toronto, an international NUSEA program.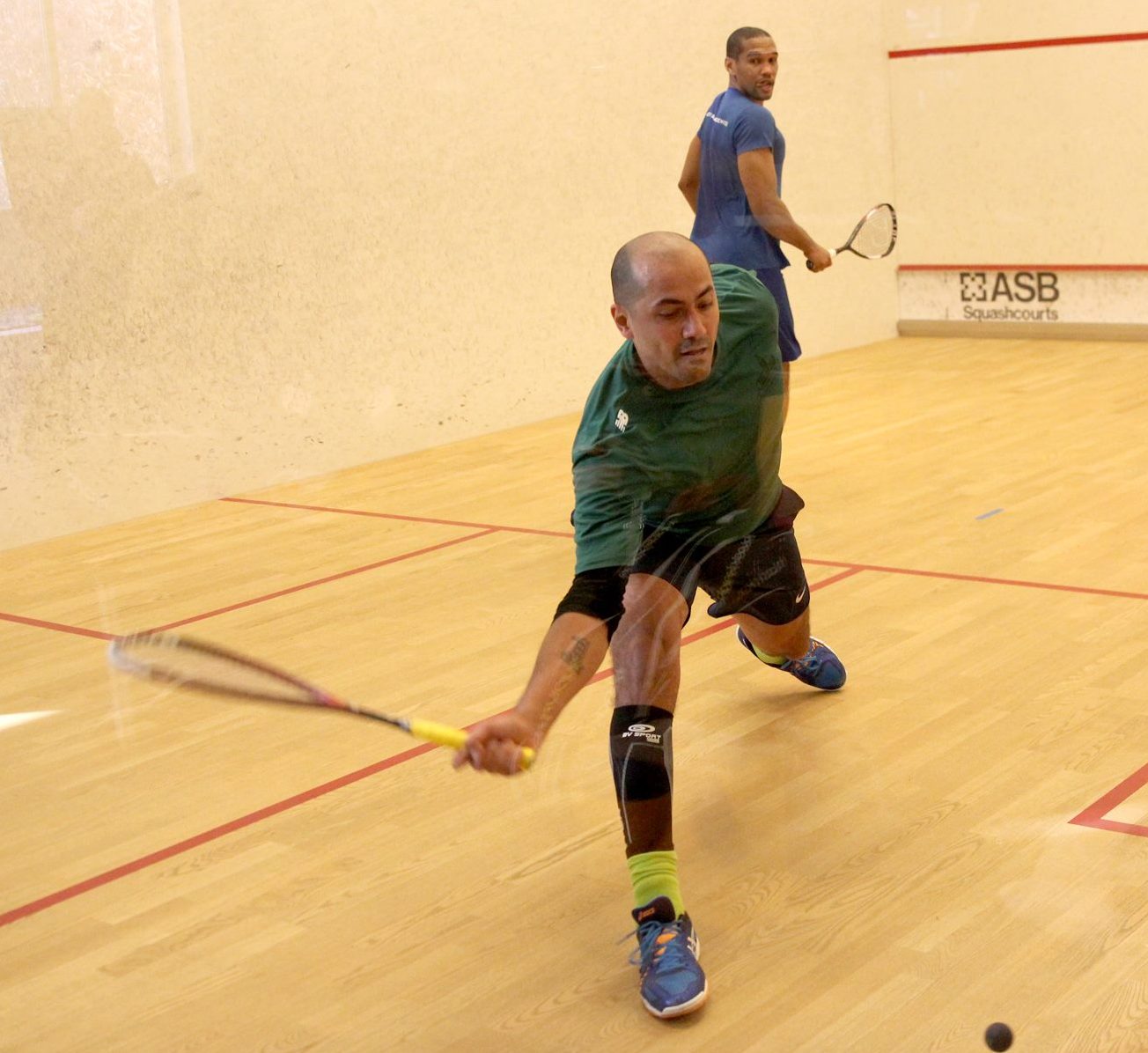 WAEL EL HINDI

Wael El Hindi enjoyed a highly successful career on the PSA World Tour as well as several championship efforts for Egypt in the World Team Championships (Gold in 2009 and Silver in 2005). El Hindi has long been regarded as one of Egypt's most talented players – first making his mark in the USA in 1998 when he reached the final of the World Junior Championship as a 5/8 seed. He bookended that success in the USA by capturing his only major professional title at the 2010 US Open in Chicago. Steady results on the Tour saw the often sleeveless and clamdigger-clad showman achieve a career best ranking of World No. 8 in November 2008. The 35-year-old is originally from Giza, but now resides in New York City where he is a private coach.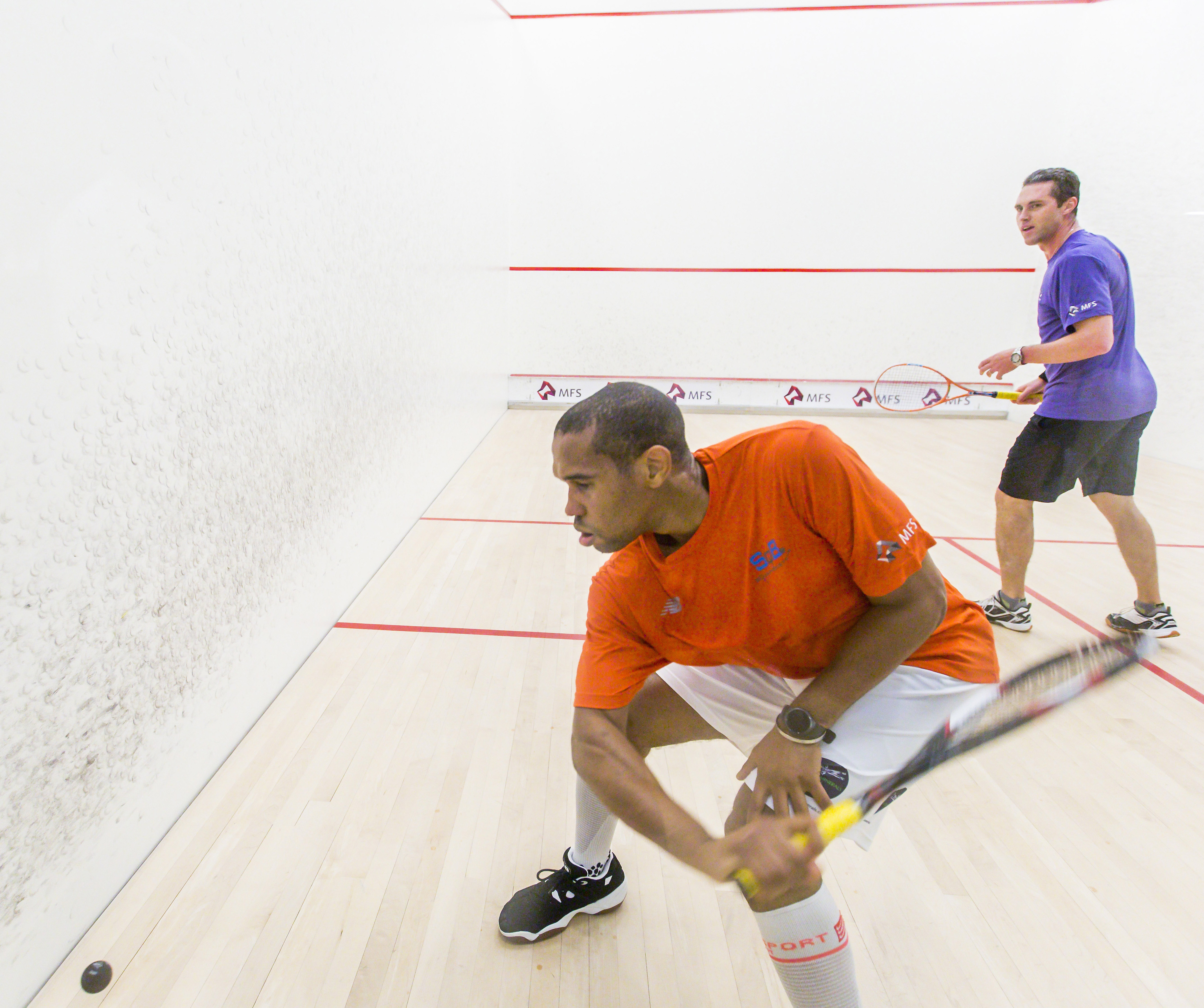 CLINTON LEEUW

Clinton Leeuw is a current PSA player who represents South Africa. He earned a career-high world ranking of No. 79 in May 2013, and remains in the top 100 players in the world. Clinton moved from Boston over a year ago to take on responsibilities as Assistant Pro at the New York Athletic Club, but returns regularly to support both the SquashBusters Derby and the MashUp in Lawrence.


PETER NICOL

Peter Nicol was world No. 1 for 60 months on the PSA World Tour and captured more than 50 pro titles in a pro career that concluded in 2006. The legendary Scot-turned-Englishman was awarded the MBE in Britain in 1999 for services to squash. Peter recently relocated to New York City where he and wife Jessica Winstanley manage an extensive range of squash coaching enterprises as well as their young son Bode.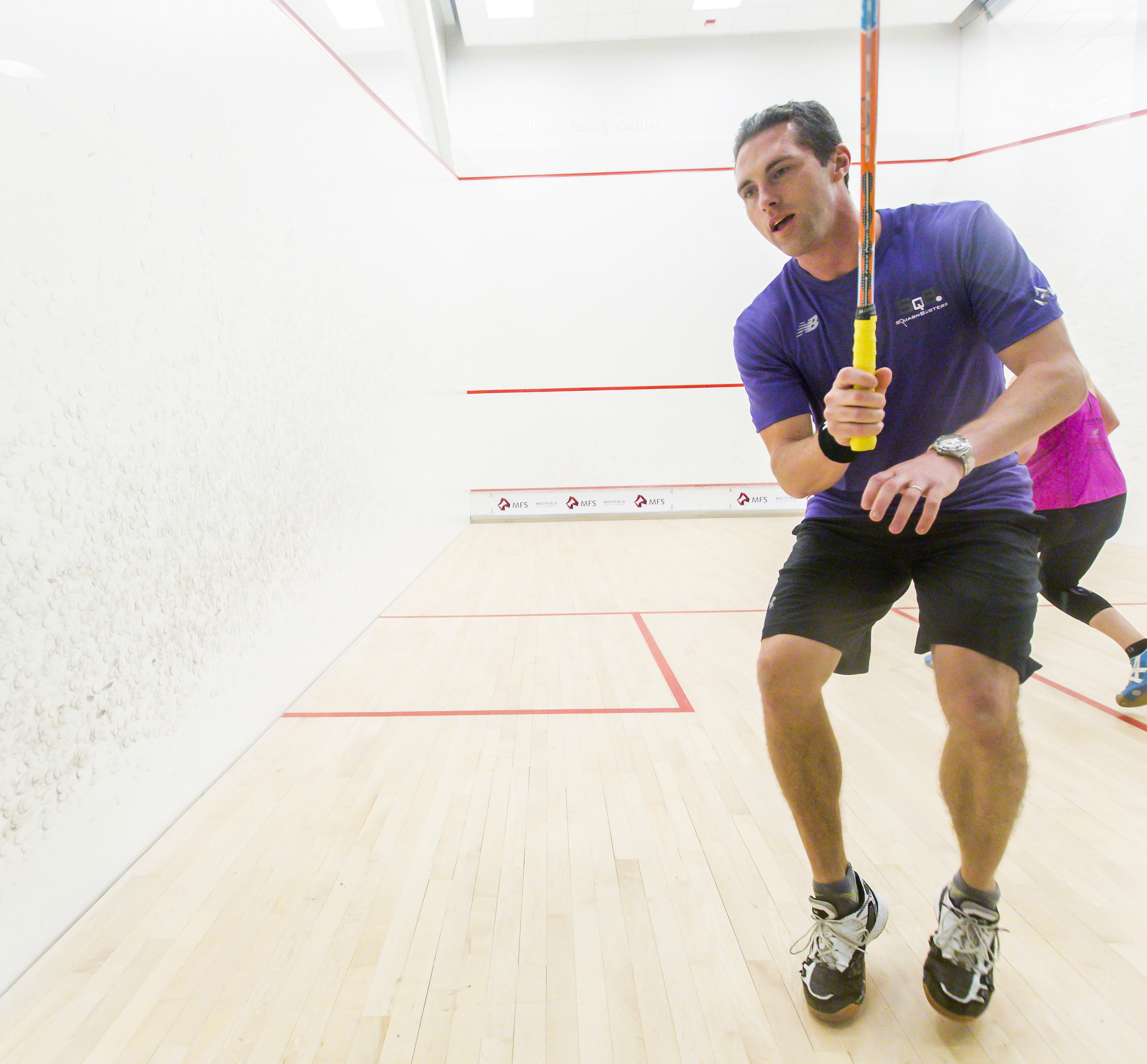 DAVID PALMER

David Palmer is a two-time World Champion, having won the squash world's most prestigious event in both 2002 and 2006. He attained the world No. 1 ranking in September 2001 and again in February 2006. Palmer was the Touring Pro of the University Club of Boston for two years before relocating to Orlando, where he started an elite junior and senior coaching practice that is successfully developing some of the best rising and current pros in the sport.


SUZIE PIERREPONT

Suzie Pierrepont has had a stellar squash career in both international singles and hard ball doubles. The 32-year-old native of Brighton, England reached a world ranking in singles on the PSA Pro Tour of no. 25 before moving over to the USA and conquering the hard ball doubles world. Now a resident of Denver, Suzie has dominated the WSDA Tour for many years earning the no. 1 ranking as well as numerous titles. She is currently Women's World Doubles Champion, US National Champion and Canadian National Champion. In January of 2017, she partnered with University Club of Boston Touring Pro and PSA World no. 6 Amanda Sobhy to win our own local MFS Investments Pro Doubles Championships.


DAN SHARPLIN

Dan Sharplin was New Zealand Champion at U17, U19, U21 and Open levels. He was a member of the New Zealand National Men's team for 11 years ('95-'06), representing the Kiwis at various World Championship, World Cup and Commonwealth Games events. He reached a career high PSA World Ranking of #76 before taking a position as the National Coach of Luxembourg, a position he held for 5 years. Since coming to the U.S, he has amassed 5 U.S National Championship titles, 2 US Team National Championship titles and 6 Massachusetts State Championship titles. After creating one of the most successful and dynamic junior squash programs in the nation as Director of Squash and Head Coach at Cross Courts in Natick, Dan recently became head squash coach at Noble and Greenough School.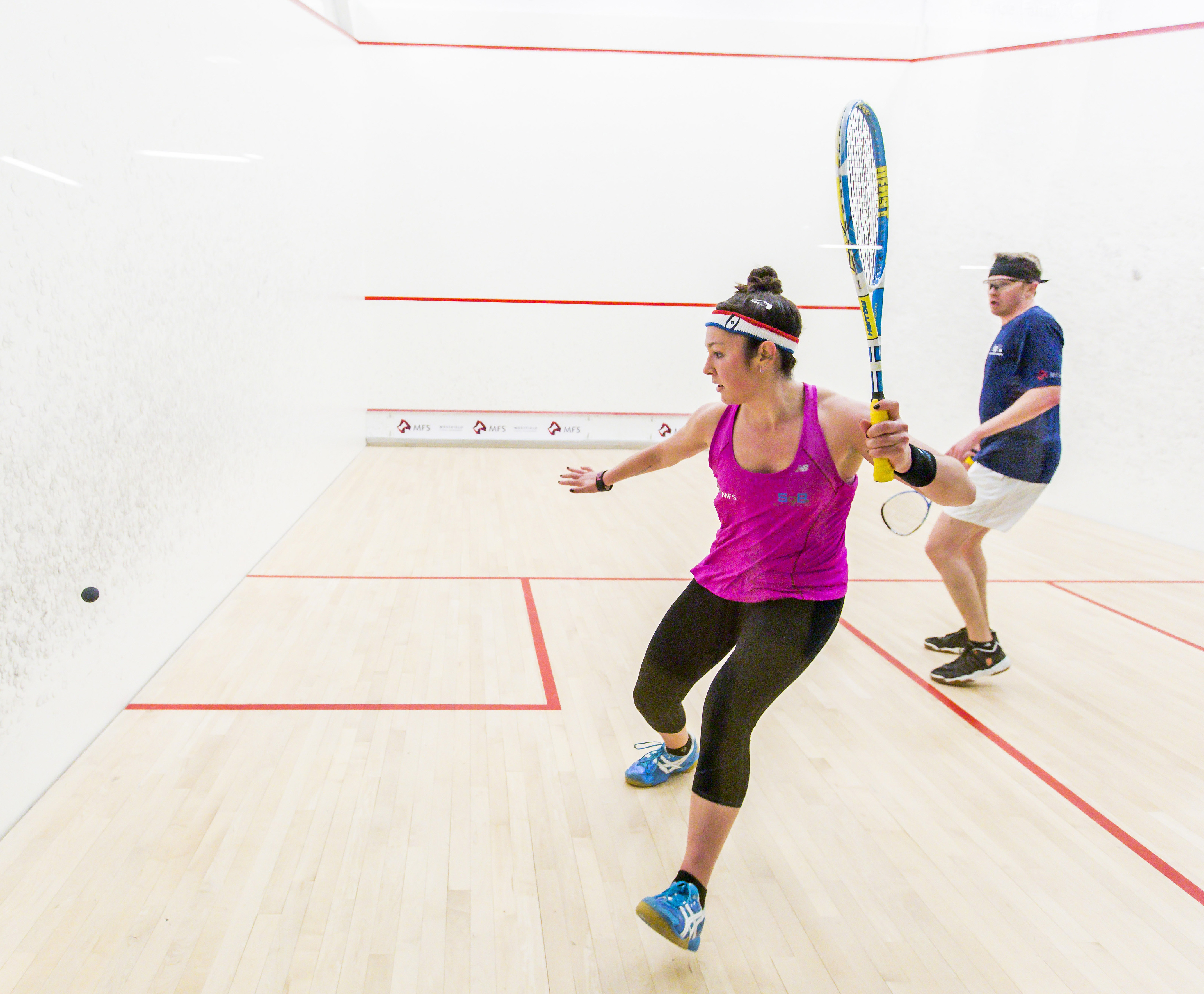 AMANDA SOBHY

Record-breaker Amanda Sohby is one of the brightest stars on the PSA Women's World Tour. The Sea Cliff, NY native was the first Tour player to win three titles as a 16-year-old. After winning the World Junior Championship in 2010, she dominated college squash for four years while attending Harvard University – never losing a match and winning four straight Intercollegiate Singles Titles. While juggling studies in her Anthropology major, college squash, and select pro tour competition, she was able to break in to the world's top ten ranked positions in September 2014. Sohby sent notice to the sport as a whole of greater success to come when she rocketed through to the finals of the World-Series level Tournament of Champions in January 2016 and now resides at World No. 7.


MARK TALBOTT

Mark Talbott is Director of Squash at Stanford University. During his record setting WPSA pro hardball career, the Dayton, OH native was world No. 1 from 1983-1995 and won 70% of the pro tournaments he played, capturing more than 70 singles titles and another 10 major doubles titles. Mark was named to the inaugural class of the US Squash Hall of Fame 2000.


RAMIT TANDON

Ramit Tandon is currently ranked no. 191 on the Professional Squash Association world tour, while also holding down a job in finance in New York City. As a junior, the India native was a six-time national champion and ended his junior career ranked #1 in the country. A two-time PSA World Tour finalist, Ramit is a graduate of Columbia University, where he captained and played No. 1 on the varsity Squash team and was named 4-time All American and 2015 Ivy Player of the Year.


ALISTER WALKER

Botswana's best-ever player Alister Walker was ranked the number one player in the Southern African region by the time he was 16 years old. He transferred to school in England and went on to win Gold in the European Junior Team, Commonwealth Junior Games and World Junior Team Championships. Alister played in his first PSA event in August 2002 and currently has 11 PSA tour titles to his name. Declaring again for his mother country, the ever-stylish player won the Gold Medal in the 2013 All-Africa Games. Alister currently lives in New York City and is the Assistant Coach of the Columbia Men's and Women's varsity teams.