Teams and Walkers
Select A Team:
Sample Event


Join us on sample date
11th Annual MFS SquashBusters Derby
Inspired by the world's most famous horse race, the
MFS SquashBusters Derby is a squash competition held on the first weekend of May each year. Squash players from around the world join other supporters
to raise money and awareness for SquashBusters
and the belief that sport and education can improve young lives.

Major elements of the Derby:
— A team-based doubles and singles squash tournament
— A reception at the SquashBusters facility at Northeastern University
— After-parties each night to celebrate and mingle with fellow SquashBusters supporters
By saddling up to sponsor or attend the MFS SquashBusters Derby, you can help our students access opportunities and experiences they may not otherwise have, and

help us transform their lives through squash & fitness, academic support, and character development.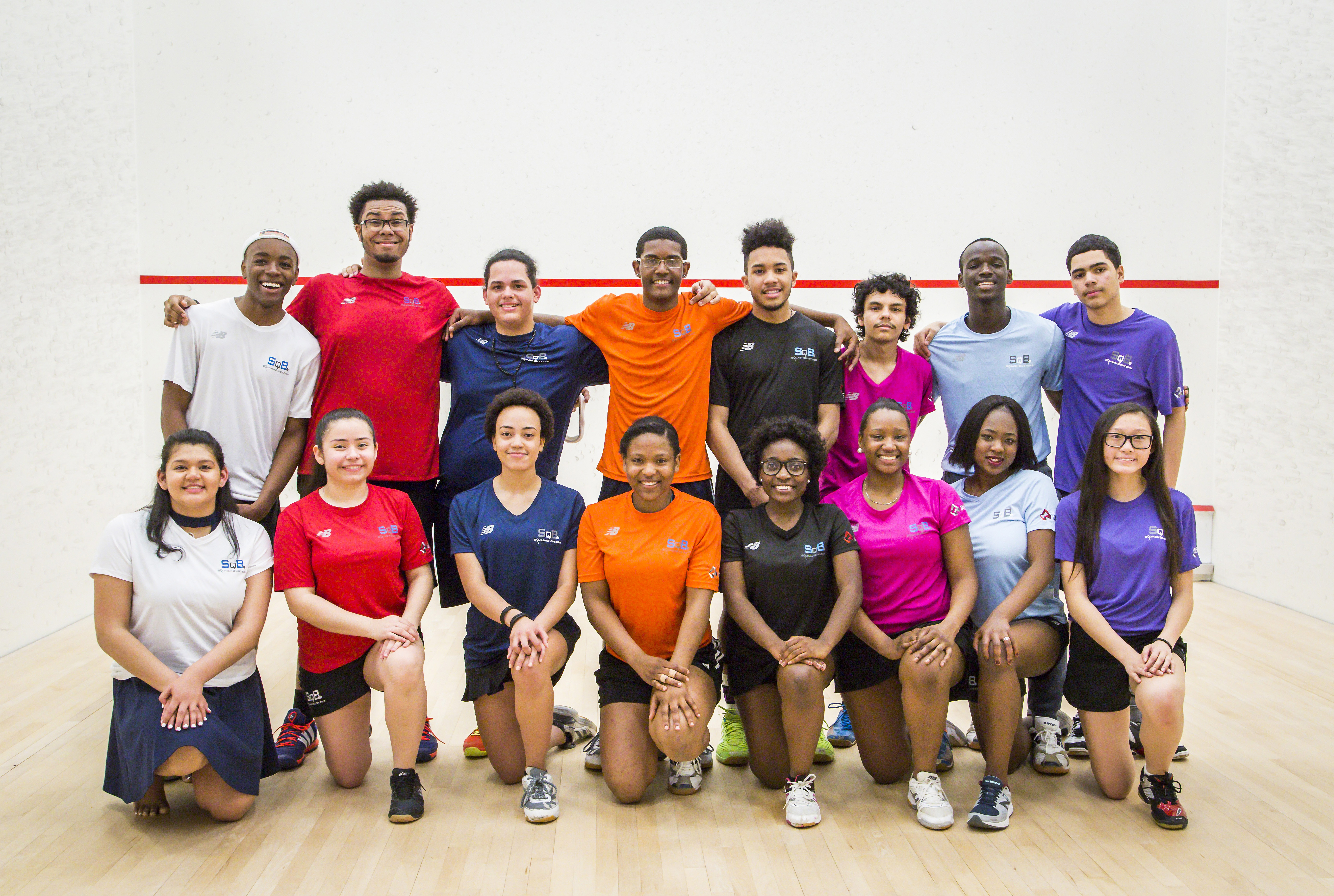 FRIDAY MAY 5 SCHEDULE at UNIVERSITY CLUB OF BOSTON:
Doubles Play starts 11:00 a.m.

UNIVERSITY CLUB OF BOSTON - 426 Stuart Street, Boston, MA 02116
Directions & Parking Information

SATURDAY MAY 6 SCHEDULE at SQUASHBUSTERS:
"Junior Stakes" Competition 9:00 a.m.

Round-Robin Singles Play starts 12:00 p.m.

Cocktail Party, Pro Matches & Final 4:00 p.m.

Kentucky Derby Broadcast 6:34 p.m.

Speaking Program and Trophy Presentation 6:45 p.m.

SQUASHBUSTERS BADGER AND ROSEN CENTER - 795 Columbus Avenue, Boston, MA 02120
Directions - Parking is located on the Camden Lot behind the building.